Innovative construction materials for quick and easy installation
ClickFit is an innovative, durable, and lightweight mounting system for all kinds of pitched roofs. What makes Esdec products unique is how quick and easy they are to install thanks to the hooking and clicking mechanisms of the structure. This innovative click technology means that you only need a single socket wrench to install the complete structure.
ClickFit includes a broad range of products that make it compatible with all kinds of panels and set-ups. And with the black clamps, end caps, and colour caps, ClickFit has everything you need for a great-looking finish for your solar energy system.
ClickFit is a product by Esdec, one of the Netherlands' largest manufacturers of construction material for solar panels. Esdec's products have been subjected to thorough testing by renowned safety and quality inspection institutes such as TÜV Rheinland and come with a generous 20-year warranty.
Getting started with ClickFit?
With the Esdec calculator, you will have your project calculated in no time. If you are having trouble figuring it all out, simply get in touch with us, we'll be happy to help!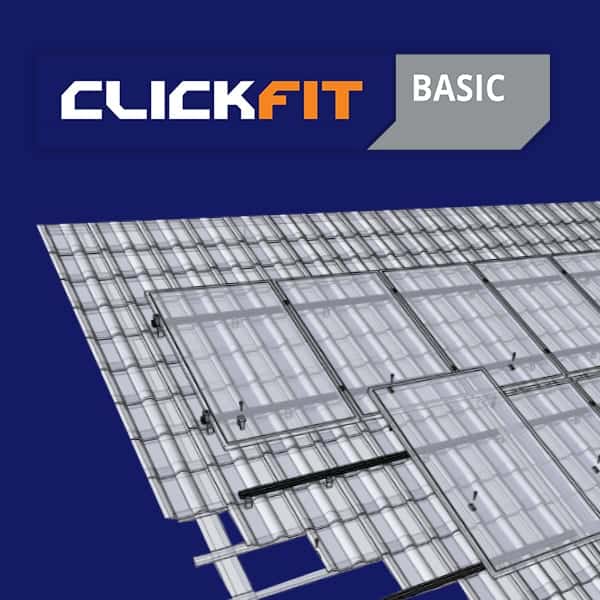 Log into the Natec Client Portal to view the products and place your order