Innovative, lightweight flat roof system
FlatFix Fusion is an innovative, lightweight flat roof system that is clicked together for easy installation. The system's design with a limited number of components makes solar panels quick and easy to install on a flat roof. This is also what makes this system ideal for larger projects.
FlatFix Fusion has a pitch of 13 degrees and can be used as a single (south-facing) set-up or dual (east/west-facing) set-up. Thanks to the wide choice of clamps and profile lengths, FlatFix Fusion can be combined with virtually all solar panels. Aside from that, the side and rear plates are available both in an aluminium and a black version, giving you plenty of finish options. In addition, the wind deflectors provide an aerodynamic design with rounded corners, making it safer for the installer. They are equipped with expressible cable outlets so that your cables can be managed safely.
FlatFix Fusion is a product by Esdec, one of the Netherlands' largest manufacturers of construction material for solar panels. Esdec's products have been subjected to thorough testing by renowned safety and quality inspection institutes such as TÜV Rheinland and come with a generous 20-year warranty.
Getting started with FlatFix Fusion?
With the Esdec calculator, you will have your project calculated in no time. If you are having trouble figuring it all out, simply get in touch with us, we'll be happy to help!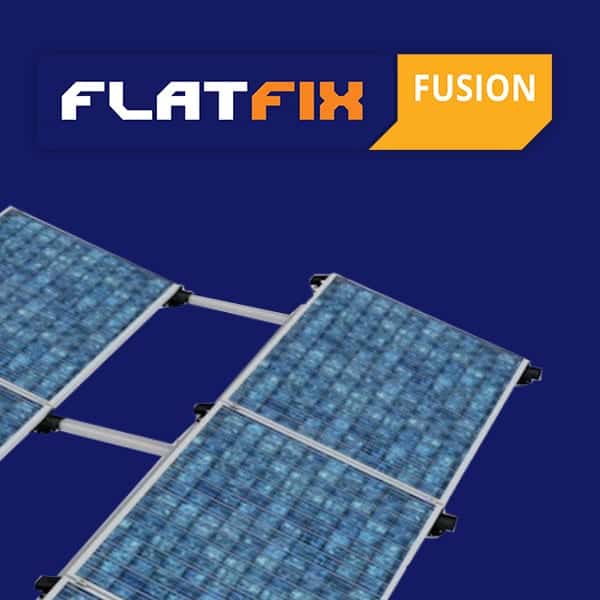 Log into the Natec Client Portal to view the products and place your order