With the FlatFix Wave Plus, Esdec has set the new standard for commercial flat roofs.
Esdec has focused on designing an innovative system that returns maximum efficiency on the roof. Besides quick and error-free installation, this system is all about safety and reliability.
FlatFix Wave Plus is designed for large-scale projects that also allow installation of the next generation of (large) solar panels. Thanks to an installation process of only a few steps, the folding pre-assembled base modules, and the unique panel locking system, installing the FlatFix Wave is super quick and does not involve any screws or tools!
The dual set-up provides the most balanced energy yields during the day and makes it possible to fill the roof surface to the maximum degree and as efficiently as possible. The risk of panel damage is minimised by the clamping along the long ends of the panels.
Interested in the FlatFix Wave system? Please get in touch with your Natec contact.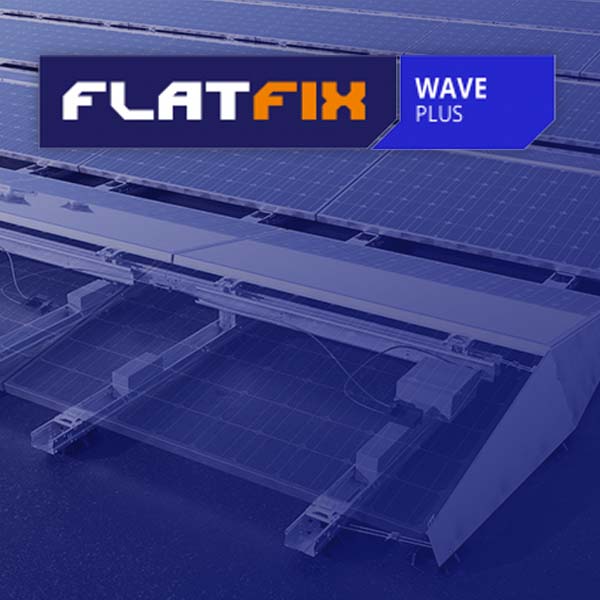 Downloads
Log into the Natec Client Portal to view the products and place your order