Natec currently supplies the TS4-A-O Optimalisation, both with single and dual functionality. Adding an optimiser to low-output solar panels (due to shading) lets you increase output in a targeted manner at relatively low cost. It optimises part of the system in combination with a string inverter. When you add these optimisers, output from non-optimised panels will no longer be compromised by shaded panels. The monitoring and safety feature is available only when purchasing multiple products. The TS4-A versions come with a 25-year warranty as standard.
The TS4-A-O can be used flexibly on any standard 60-cell panel of up to 500/700Wp.
The TS4-A-O Duo can be used on two 60-cell panels that jointly produce 700Wp. The optimiser is installed on the rear of the solar panel.
To be able to use the monitoring and safety features, all panels need to be fitted with a TS4 retrofit feature, a TAP and a CCA.
Old situation without Tigo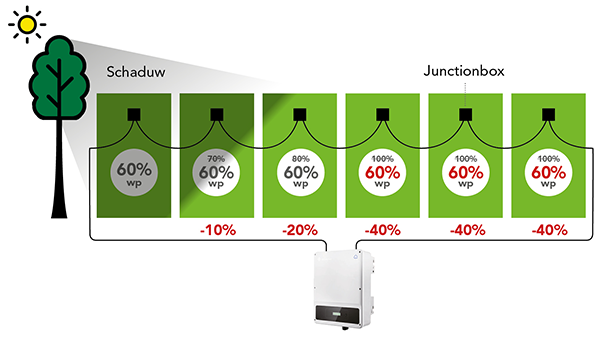 New situation with Tigo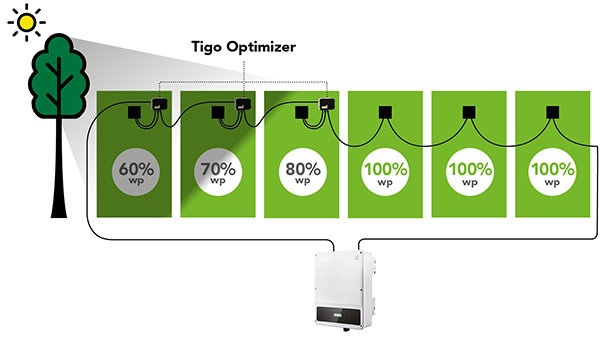 Click the link to the Tigo TS4 installation course.
Any questions about Tigo Energy and how to use it? Call Natec +31 (0)73 684 0834 or email us, we'll be happy to answer your questions.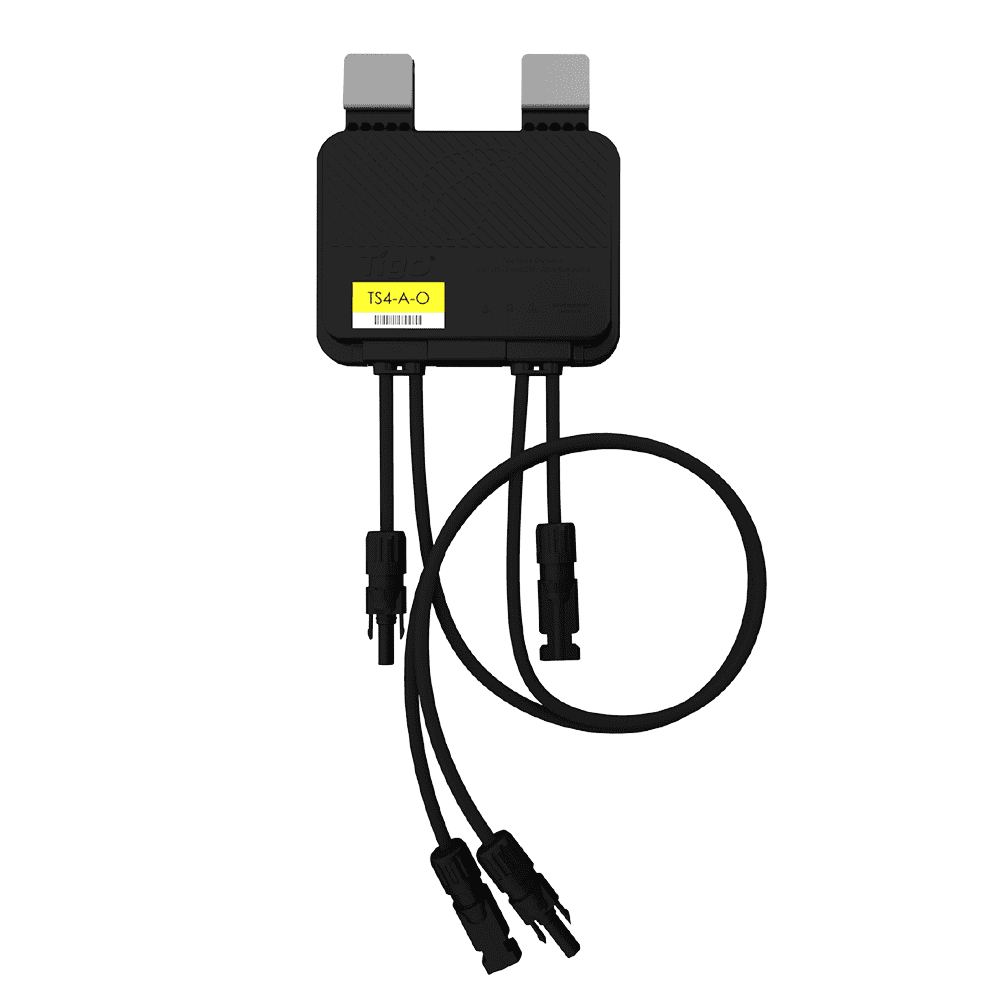 Log into the Natec Client Portal to view the products and place your order