Modular mounting kits for quick and easy installation
FlatFix Eco is a modular mounting system that makes installing solar panels on a flat roof extremely easy. Given that each panel is fitted with its own mounting structure and can, therefore, be placed individually, this system is ideally suited for small roofs or roofs with many obstacles. The FlatFix Eco mounting system has a 20-degree pitch and is compatible with virtually all types of solar panels.
FlatFix Eco is a product by Esdec, one of the Netherlands' largest manufacturers of construction material for solar panels. Esdec's products have been subjected to thorough testing by renowned safety and quality inspection institutes such as TÜV Rheinland and come with a generous 20-year warranty.
Getting started with FlatFix Eco?
FlatFix Eco is available in 2-panel construction sets, i.e. for the installation of 2 solar panels. A construction set contains only four different components, meaning that you can install a FlatFix Eco in no time.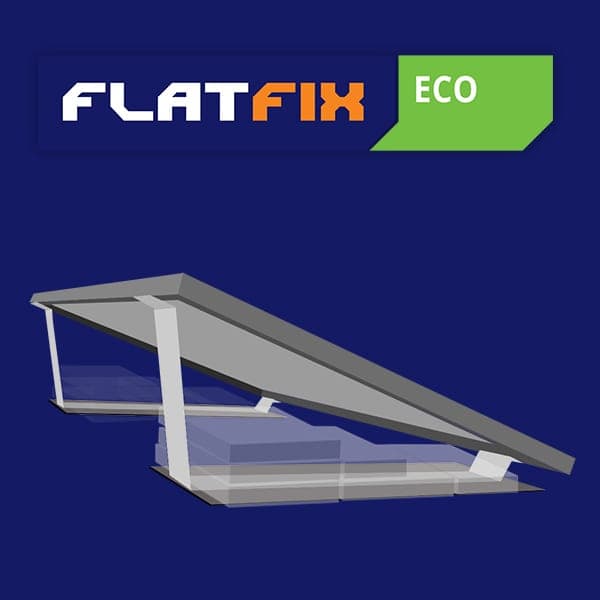 Downloads
Log into the Natec Client Portal to view the products and place your order